Charitable Giving Through Community Foundations
Date:
Tuesday, October 27, 2015
Location:
Maggianno's Tysons Galleria
Speaker:
Eileen Ellsworth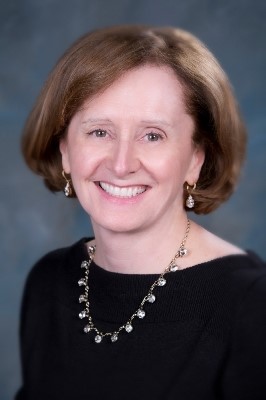 Please note that you must be a member or the guest of a member to register.
Speaker Eileen M. Ellsworth, president of the Community Foundation for Northern Virginia, will present on how estate and investment counselors can best work with community foundations for the greater good. Learn how to help clients manage assets to maximize their philanthropic impact, regardless of the size of the endowment.
Eileen M. Ellsworth has been the president of the Community Foundation for Northern Virginia since 2005. With $36.8 million in managed assets, the Community Foundation engages donors to help grow philanthropy in the region. During her 10 years as president, Eileen has grown the Community Foundation's discretionary grant making levels from $12,000 in 2005 to $586,000 in 2015. She created:
The Future Fund, a giving circle for young professionals in Northern Virginia.
The Loudoun Impact Fund, for strategic philanthropic investments in Loudoun County.
Healthy Kids Grants, to promote children's health and help prevent childhood obesity.
The Innovation Fund, to support programs that nurture inventiveness, creativity and new design.
The Business Women's Giving Circle, to support women's entrepreneurship and STEM education for girls.
She led Community Foundation efforts to commission and publish the first ever Child and Youth Needs Assessment across the region. In 2014, the Community Foundation published two additional comprehensive needs assessments – one addressing the needs of the aging population and the second addressing the needs of military personnel, veterans and their families in Northern Virginia.
Prior to running the Community Foundation, Eileen founded and ran Empower Girls, Inc., a 501(c)(3) educational organization providing technology enrichment for 4th, 5th and 6th grade girls in Title 1 schools in the Fairfax County Public School system. As a result of her work with this organization, Eileen was awarded the Deloitte & Touche Heroines in Technology Award and the Washington Area Women's Foundation Leadership Award. Eileen was also president of WIN-WIN Strategies Foundation, a private foundation focused on sharing best practices around K-12 education technology and building national communities of practice of K-12 educators.
An attorney by training, Eileen was a trial attorney in private practice in Connecticut and New York, and later the general counsel of Best Software in Reston, VA. Eileen serves on the Community Foundation National Standards Board, the Fairfax County Chamber of Commerce Board, and the Loudoun County CEO Cabinet. She lives in Oakton with her husband Bob Weil.