POSTPONED: SEE DETAILS Behavioral Finance: Decision Making and Money
Date:
Tuesday, January 26, 2016
Location:
Maggianno's Tysons Galleria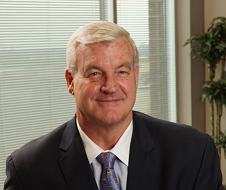 POSTPONED
Due to the extended dig-out from this historic storm, this meeting, Behavioral Finance: Decision Making and Money with Joe Hart, has been postponed.
We are working to reschedule as quickly as possible, and will send out an invite as soon as we have a date. Please be sure to RSVP for the rescheduled date if you plan to come, so we may have an accurate headcount.
If you are hosting a guest, please be sure to contact them with this new information.
Most decision making follows a seemingly rational process - until it doesn't. And it doesn't because the human brain is designed to make decisions in certain, predictable ways, and hidden emotions and biases play a central role in all decisions. Unfortunately, when it comes to making decisions involving our future, the way we are 'designed' is not conducive to success. N Joe Hart will share invaluable experiences regarding this process by combining academic studies, research in neurofinance, and real life experiences. He will explain the mistakes made by most individuals and explore the ways that may overcome these issues and improve your decision-making skills.
Joe Hart
In his current role as senior vice president, Product Specialist for Provasi Capital Partners, Joe Hart assists registered investment advisors, family wealth offices, retail broker dealers and institutional investors assemble portfolios addressing income management, risk management, and asset management. Joe brings his more than a quarter of a century of industry experience and insights acquired from working with industry giants like Realty Capital, Voya (formerly ING) and Prudential, representing open end mutual funds, closed end mutual funds, offshore investments, separately managed accounts, real estate, variable and fixed annuities among other investment solutions.
Prior to Provasi, Joe worked to develop and distribute the Vertical Capital Income Fund, as well as worked as head of Institutional Sales for Realty Capital, senior vice president and head of sales for ING Investment Management. In addition, he worked with industry giants Bank of America, Wachovia (formerly First Union), and Fidelity Investments. Joe applies his unique background to assist investment professionals and clients in developing their investment process by understanding their own inherent decision making challenges. He is especially noted for his energetic and informative presentations to independent, traditional wire house, bank, and family office advisors, as well as to the general investing public.
Joe earned his BA in business from Western Michigan University in Kalamazoo (MI); is series 7, 63, 65, 24 licensed; and holds his Certified Investment Management Analyst designation.
Renewals
If you have not yet renewed for 2016, please visit http://www.nvepc.org/members/renewal to renew online or send a check for $205 to NVEPC, 3337 Duke Street, Alexandria, VA. Those with expired memberships may not attend this event.