NVEPC Virtual Meeting - Webinar - The Future Client and Future Advisor
Date:
Tuesday, March 23, 2021
Speaker:
George Nichols III, President & CEO, The American College of Financial Services and Dien Yuen, JD, LL.M. (International Law), CAP®, AEP®
Please join us for a group viewing of the NAEPC webinar, "The Future Client and Future Advisor." The group webinar viewing will take place via Zoom, followed by a group discussion and networking opportunity. NVEPC members are encouraged to invite a guest(s), who qualify for membership based on our membership disciplines, to join our virtual event at no cost. Guests may attend up to two virtual membership events per year at no cost. After the second complimentary event, guest registration is $40.
In lieu of meeting in-person for this event, we are sending all pre-registered members an electronic $25 UberEats gift card, for you to enjoy lunch during our event! To receive the gift card, you must register by Wednesday, March 17, 2021.
Networking: 11:45 - 12:00 pm

Webinar Viewing, "The Future Client and Future Advisor": 12:00 - 1:00 pm

Group Discussion with NVEPC Board Members and members: 1:00 - 2:00 pm
---
About the Presentation:
Demographic shifts are pushing advisors to serve an expanding and diverse client base. What are some of the trends advisors should be aware of and how can they effectively respond? This session aims to demystify the demographic trends of current and future clients, the journey to diversify the financial sector, and the concept of cultural competency.
In this conversational program, Assistant Professor of Philanthropy Dien Yuen and The American College of Financial Services President and CEO George Nichols III will walk us through the trends and lived experiences needed to build your practice.
About the Speakers: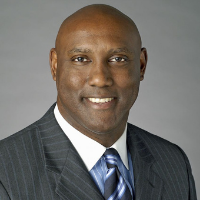 George Nichols III currently serves as the 10th President and CEO in the storied history of The American College of Financial Services. His experience in the public and private sector included a 17-year stint at New York Life, where he held principal roles in sales, strategic initiatives, and public policy. He most recently served as executive vice president in charge of the Office of Governmental Affairs at the company.
Prior to joining New York Life, Nichols was Kentucky's first African-American insurance commissioner and he was the first African-American president of the National Association of Insurance Commissioners (2000). Nichols was recently honored as one of "The Ten to Watch in 2021" by WealthManagement.com.
Nichols currently sits on the Boards of City Year, the U.S. Chamber of Commerce, Main Line Health, and Republic Bank, a regional bank originated in Nichols' home state of Kentucky. He is also a member of the Board of Regents at one of his alma maters, Western Kentucky University.
Nichols received his Associate's degree from Alice Lloyd College, a liberal arts school in eastern Kentucky, before earning his Bachelor's degree from Western Kentucky University. He began his career in financial services after receiving his Master's Degree from the University of Louisville.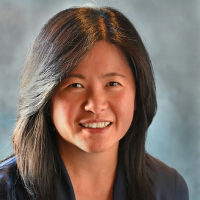 Dien Yuen, JD/LLM, CAP®, AEP® holds the Blunt-Nickel Professorship in Philanthropy at The American College of Financial Services, where she teaches in the Chartered Advisor in Philanthropy (CAP)® program.
Prior to joining the College, Professor Yuen served as Managing Director and Fiduciary Advisor for a wealth management firm assisting high net-worth individuals, families, and charitable institutions. Her former positions include Chief Philanthropy Officer at Give2Asia, Vice President and Senior Trust Officer at U.S. Trust, Executive Director of the IIT Bombay Heritage Fund, Vice President of the Asian Pacific Fund, and Planned Giving Director of the American Cancer Society. She is also the founder of a boutique social impact research and advisory firm serving clients in the U.S. and Asia.
Professor Yuen serves on the boards of the American Council on Gift Annuities (ACGA), The 1990 Institute, and Angel Island Immigration Station Foundation. She is on the advisory boards of GlobalSF, Asia Society of Northern California, Philanthropic Ventures Foundation, and Arowana Impact Capital Group.
Professor Yuen holds the professional designations of Chartered Advisor in Philanthropy® (CAP®) from The American College of Financial Services and the AEP ® designation from NAEPC. She received her LL.M. in International Law at Golden Gate University, her Juris Doctorate (JD) from the University of Toledo College of Law, and her Bachelor of Arts (BA) in Political Science from Adrian College.
Details:
This event will open at 11:45 am EST for 15 minutes of networking, as well as networking in breakout rooms after the presentation.

In order to receive the electronic UberEats $25 gift card, all members must pre-register by Wednesday, March 17, 2021. Guests do not qualify for the UberEats gift card.

Connection details will be emailed one day prior to the event.