NVEPC Membership Meeting - Economic Outlook for the Year
Date:
Tuesday, January 25, 2022
Speaker:
Joe Seydl, Senior Markets Economist, J.P. Morgan Private Bank
Join us on Tuesday, January 25, 2022, for our membership meeting, "Economic Outlook for the Year" with speaker Joe Seydl of J.P. Morgan Private Bank.
Due to the rise in COVID-19 and Omicron in the Washington, DC, area, the NVEPC Board decided this membership meeting will be a virtual program via Zoom, rather than meeting in person at Maggiano's. We continue to monitor the situation and will update the membership once it is safer to return to in-person events.
NVEPC members are encouraged to invite guests, who are potential members who qualify via our membership disciplines, to join the webinar at no cost. Guests may attend up to two virtual membership events per year. Just add them as an additional attendee when you go online to register yourself!
After the presentation, stay on the Zoom link and join us for some networking time.
In lieu of meeting in person for this event, we are sending all pre-registered members an electronic $25 UberEats gift card for you to enjoy lunch during our event! To receive the gift card, you must register by Wednesday, January 19, 2022. Connection details will be emailed to registrants one day prior to the event. Your membership dues for FY2021-2022 must be received by Wednesday, January 19 to receive the UberEats card.
Networking: 11:45 - 12:00 pm

Presentation: 12:00 - 1:00 pm

Networking: 1:00 - 1:30 pm
About Our Speaker: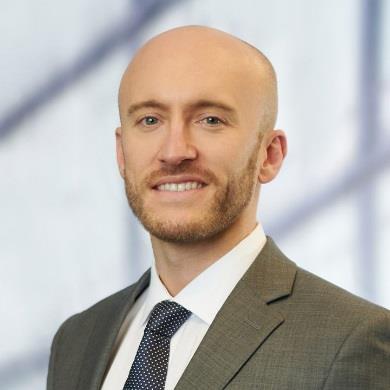 Joe Seydl conducts macroeconomic analysis and financial market research as a Senior Markets Economist at J.P. Morgan Private Bank. His research supports the firm's longer-term views and influences client portfolio positioning. He is particularly knowledgeable regarding monetary policy, international trade and labor market dynamics.
Joe joined J.P. Morgan in 2015, after working as an Economist at Citigroup under the firm's Chief Global Economist. There, he was responsible for researching topics such as growth and investment trends in advanced economies, and trade linkages in emerging markets. His research was cited by media outlets and academic organizations; and was noted at the American Economic Association's Annual Meeting. Prior to Citigroup, he served as an Economic Research Analyst at Wells Fargo.
Joe holds a master's degree jointly in Economics and Philosophy from the London School of Economics. He also has a bachelor's degree, summa cum laude, in Mathematics and Economics from Lehigh University. His original research has been published in several peer-reviewed academic journals, including Business Economics, Economics Letters and the Journal of Post Keynesian Economics.
This Event is Sponsored By: