NVEPC Special Event: Cutting Through the Chaos: M&A Activity in Turbulent Times
Date:
Tuesday, June 7, 2022
Location:
Andersen, 1861 International Drive, McLean, VA 22102
Speaker:
Anne Meltzer, Managing Director, Tucker & Meltzer; Greg Hogan, Managing Director, SC&H Capital; Kevin Robbins, Co-founder, Blue Delta Capital Partners; Steven Morgenthal, Managing Director, Argosy Private Equity
Registered for this event? Login now to view additional event details.
About the Presentation:
From the bond market to the stock market, volatility abounds. How have these unprecedented times impacted the business climate for raising capital or selling a company? Please join us for an interactive panel discussion with leading experts in investment banking and private equity to provide an update on the M&A markets and ways we can prepare our business owning clients for a transaction event.
Seating for this event is limited, so don't delay in registering!
Moderator:
Anne Meltzer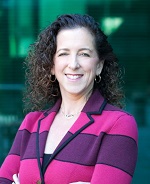 Anne Meltzer, CPA/ABV, ASA is a founding member and Managing Director of Tucker & Meltzer. Anne has been providing business valuation services since 2000 for purposes of estate and gift tax planning, employee stock ownership plan (ESOP), corporate planning and advisory, and buy-sell agreements. In addition, she has issued numerous financial opinions in connection with ESOP transactions. Anne has valued companies across a wide range of industries including government contractors, information technology, engineering, breweries, advertising agencies, construction, manufacturing and distribution, insurance, financial advisory, and retail.
Anne has over 30 years of accounting, consulting, and valuation experience. Prior to Tucker & Meltzer, Anne worked at American Express Tax and Business Services and its predecessor firm, Wolpoff and Company, where she was a member of both the Corporate Finance and Healthcare teams developing valuations, complex forecasting models, and offering memoranda.
Anne holds a B.S. degree in Accounting from University of Maryland, College Park. She is a past President and current member of the Baltimore Estate Planning Council and is a member of the Washington DC Estate Planning Council, the Estate Planning Council of Montgomery County, Maryland, and the Northern Virginia Estate Planning Council. Anne is a member of the ESOP Association, and is active in the Mid-Atlantic, Pennsylvania/Delaware, Carolinas, and New England Chapters. She is also a member of the National Center for Employee Ownership. Anne serves on the Audit Committee for the Baltimore Community Foundation.
Speakers:
Greg Hogan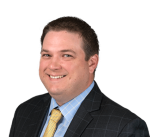 Greg Hogan is a Managing Director with SC&H Capital, where he provides merger and acquisition, ESOP advisory, and business valuation services to private company business owners. In his 13 years at SC&H, he is immensely proud of the team they've built and the constant teaching that occurs in the SC&H Capital practice — at both the junior and senior levels.
With nearly 20 years of investment banking and business valuation experience, Greg is most passionate about working with business owners who are unfamiliar with the sale process and making them feel completely comfortable with Greg leading them through a transaction.
He has successfully advised buyers and sellers on a wide variety of corporate transactions valued at over a billion dollars over the past decade. In addition to his M&A work, Hogan oversees SC&H's rapidly growing Employee Stock Ownership Plan practice. The firm's ESOP practice, which is national in scope, has expanded significantly since Greg founded it. SC&H's ESOP team has completed over 100 ESOP transactions, and his expertise in both M&A and ESOP transactions has allowed him to provide clear and unbiased advice to clients about how best to accomplish their goals.
Greg has served as the President of the board of the Maryland Chapter of the Association for Corporate Growth (ACG). He is currently the Chairman of the ACG Finance Committee and an active board member of The ARC Baltimore. He is an Accredited Senior Appraiser by the American Society of Appraisers, and a winner of the M&A Advisor's Emerging Leaders Award. Greg is a FINRA Registered Investment Banking Representative (Series 79 and 63).
Kevin Robbins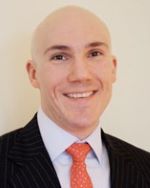 Kevin Robbins is a co-founder of Blue Delta Capital Partners, a growth capital firm focused on the U.S. Federal Government Services marketplace, particularly on technology-enabled solutions and services companies.
Kevin has been actively involved in all of Blue Delta's investments, including Metis Solutions (acq. by PAE), IST Research (acq. by The Carlyle Group), The Tauri Group (acq. by LMI), and KTSi (acq. by Scitor). Kevin also co-founded Wolf Den Associates, a leading consulting firm in the Government Services sector and led the successful spinoff of its emerging technologies business, Dark Wolf Solutions.
He previously worked in Corporate Development at SRA International, where he was a senior member of the team responsible for strategic planning, mergers and acquisitions, corporate spinoffs, and key industry relationships. During his tenure at SRA, he played a lead role in four different strategic planning cycles, the acquisition of six companies and the divestiture of two units. Before joining SRA, Kevin was a key member of the team at ABS Capital Partners that invested in successful growth companies such as Liquidity Services, Inc. (Nasdaq: LQDT) and American Public Education, Inc. (Nasdaq: APEI). He was also a senior member of the Technology, Media, and Telecommunications (TMT) and Energy Technology investment teams at General Electric's GE Equity division, where he became certified as a Six Sigma Green Belt. Kevin began his career at Alex. Brown, working in the Consumer & Business Services group.
Kevin Robbins holds an A.B. in Economics from Dartmouth College, is a Six Sigma Green Belt, has been recognized by M&A Advisor as one of the 40 Under 40, was added to the Washington 100 by Executive Mosaic in 2020, and currently serves on the Board of Directors of The Wolf Trap Foundation.
Steven Morgenthal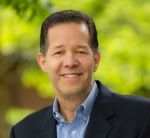 Steven Morgenthal is the Managing Director of Argosy Private Equity. Steve joined Argosy in 2007 as an Operating Partner and led the development of Argosy's proprietary Value Acceleration Methodology (VAM™) as well as forming the dedicated Operating Partner team within Argosy. He was promoted to Managing Director for the Private Equity group in 2017 and has continued to lead the push for implementing best practices within Argosy and across our portfolio. He serves on multiple Board of Directors for Argosy investments and enjoys partnering with outstanding management teams to drive value creation. Prior to making the move to Private Equity, Steve was an executive in a variety of public and private businesses. He leverages the practical experience gained from those years as an operating executive along with his investment acumen across the Argosy investment portfolio.