Back by Popular Demand: The Annual NVEPC M&A Event: Reflections and Reckonings for 2023
Date:
Tuesday, June 6, 2023
Location:
Andersen Tax, 1861 International Dr, McLean, VA
Speaker:
Greg Hogan, SC&H Capital; Kevin Robbins, Blue Delta Capital Partners; Keven Shanahan, Argosy Private Equity; Chris Pintauro, Bessemer Trust
This event has reached capacity. Registration is now closed.
Looking to navigate the choppy waters of the market? From regional banking mishaps to the ever-looming debt ceiling debate, the year 2023 has not been without its fair share of unnerving developments. It's crucial to keep abreast of the latest trends and stay one step ahead of the curve. Please join us for our exclusive M&A panel event - where industry experts will share invaluable insights gleaned from years of experience in the field. Don't miss the opportunity to discuss the challenges and opportunities that today's volatile market presents. Join us for an engaging evening of eye-opening discussion and insightful strategy.
Event Agenda:
4:30 - 5:15 Networking & Beverages
5:15 - 6:00 Panel Discussion
6:00 - 6:30 Networking & Beverages
Space at this event is limited. Register now to reserve your seat!
Panelists: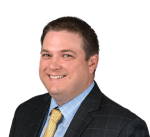 Greg Hogan is a Managing Director with SC&H Capital, where he provides merger and acquisition, ESOP advisory, and business valuation services to private company business owners. In his 13 years at SC&H, he is immensely proud of the team they've built and the constant teaching that occurs in the SC&H Capital practice — at both the junior and senior levels.
With nearly 20 years of investment banking and business valuation experience, Greg is most passionate about working with business owners who are unfamiliar with the sale process and making them feel completely comfortable with Greg leading them through a transaction.
He has successfully advised buyers and sellers on a wide variety of corporate transactions valued at over a billion dollars over the past decade. In addition to his M&A work, Hogan oversees SC&H's rapidly growing Employee Stock Ownership Plan practice. The firm's ESOP practice, which is national in scope, has expanded significantly since Greg founded it. SC&H's ESOP team has completed over 100 ESOP transactions, and his expertise in both M&A and ESOP transactions has allowed him to provide clear and unbiased advice to clients about how best to accomplish their goals.
Greg is a frequently sought-after speaker nationwide on ESOPs, valuation, and merger and acquisition topics. He has served as the President of the Board for the Maryland chapter of the Association for Corporate Growth (ACG). He is currently the Chairman of the ACG Finance Committee and an active board member of The ARC Baltimore. He is an Accredited Senior Appraiser by the American Society of Appraisers, and a winner of the M&A Advisor's Emerging Leaders Award.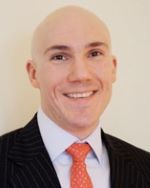 Kevin Robbins is a co-founder of Blue Delta Capital Partners, a growth capital firm which is focused on the U.S. Federal Government Services marketplace, particularly on technology-enabled solutions and services companies.
Kevin has been actively involved in all of Blue Delta's investments, including Metis Solutions (acq. by PAE), IST Research (acq. by The Carlyle Group), The Tauri Group (acq. by LMI), and KTSi (acq. by Scitor).
Kevin also co-founded Wolf Den Associates, a leading consulting firm in the Government Services sector and led the successful spinoff of its emerging technologies business, Dark Wolf Solutions. Kevin previously worked in Corporate Development at SRA International, where he was a senior member of the team responsible for strategic planning, mergers and acquisitions, corporate spinoffs, and key industry relationships. During his tenure at SRA, he played a lead role in four different strategic planning cycles, the acquisition of six companies and the divestiture of two units.
Kevin holds an A.B. in Economics from Dartmouth College, is a Six Sigma Green Belt, has been recognized by M&A Advisor as one of the 40 Under 40, was added to the Washington 100 by Executive Mosaic in 2020.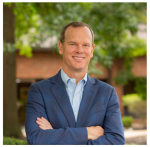 Keven Shanahan joined Argosy in 2004 and is responsible for managing Argosy's Associate and analyst programs, developing and assessing investment opportunities, providing strategic management support and monitoring investments. Keven is a member of Argosy's Investment Committee.
Prior to joining Argosy, Keven was an Assistant Vice President in the Financial Services and Healthcare Group of GE Equity, the private equity arm of General Electric in Stamford, Connecticut. During his tenure at GE Equity, Keven invested over $75 million in many transactions in the financial services sector. He began his career at Furman Selz, a New York-based investment bank that was later bought by ING, where he spent five years in the Healthcare Group working on mergers and acquisitions, public equity offerings, high yield debt offerings and private placements.
Keven earned his MBA from the Tuck School of Business at Dartmouth College, where he graduated with Distinction and was an Edward Tuck Scholar. He earned his Bachelor of Arts with a concentration in Applied Mathematics and Economics from Harvard College.
Moderator:
Chris Pintauro is Managing Director and Regional Director at Bessemer Trust. In this role, he is responsible for Bessemer's client relationships in the District of Columbia, Maryland, Virginia, and West Virginia, as well as the management of our Washington, D.C., office.
Prior to joining Bessemer, Chris was Vice President at Goldman Sachs, responsible for managing the assets of high-net-worth families and institutional clients. Before that, he served as a flight officer in the U.S. Navy and volunteered to serve with the Army Special Forces in Baghdad. Chris earned various medals and commendations for his time in service.
Special thank you to our event sponsors: